4Kp60 HDR Pass-Through
Don't give up 4K HDR content just to be able to record your gameplay. With 100% lag-free, 4Kp60 HDR video pass-through, the GDU allows you to enjoy mesmerizing 4K HDR gameplay, record at 4Kp30. ezcap320 GameDock Ultra also supports 1080p240, 1440p144 input & pass-through.

1080p120 Full HD Recording
With its high frame rate capture ability of up to 120 fps for Full HD signals, the GDU brings super smooth recordings to your archives. First time in the world an USB GameDock delivery RGB format full HD picture to computer lossless video quality up to 1080p30, even connect a PC as source.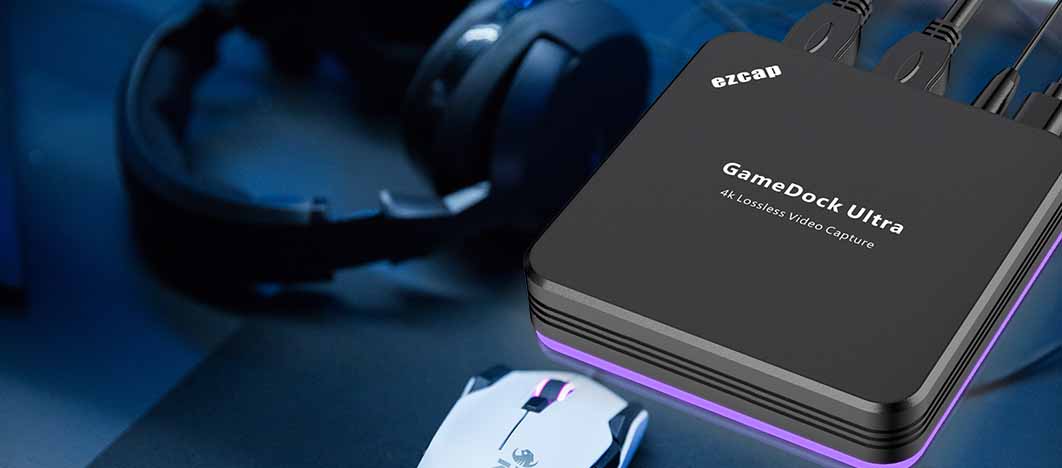 Latency? No!
The GDU with latest technology. Make latency less than 50ms. Even use the capture screen to play game, you hardly notice it.