TX, RX, and Monitor—All in One
The Mars M1 functions as an all-in-one transmitter, receiver, and monitor solution. You can switch to the state of the transmitter or receiver on the monitoring screen. The Mars M1 can be used together with the Mars Pro and 4K series to reduce the number of devices required for a more efficient shooting experience.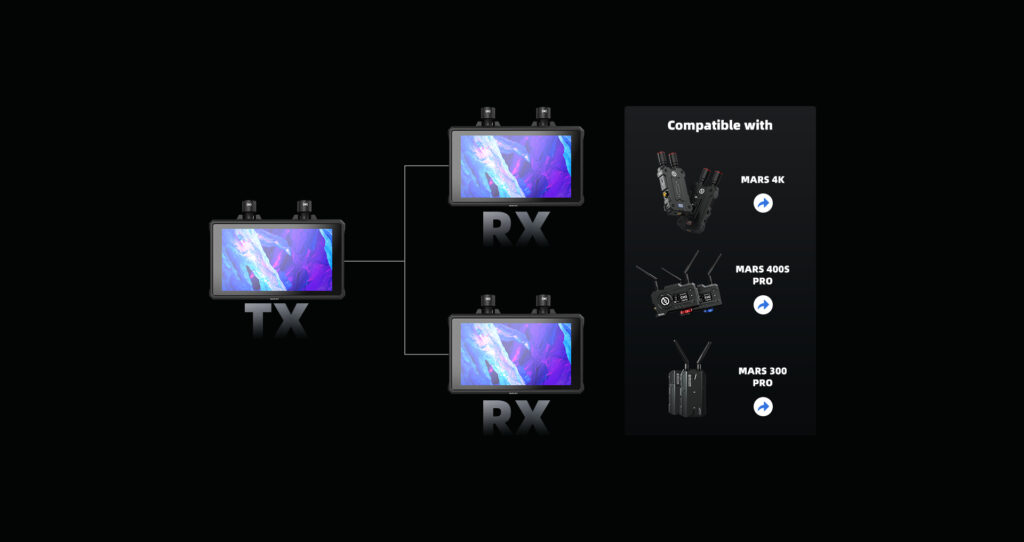 5.5″ Touch LCD with Professional Color Calibration
The Mars M1 is designed with a 5.5″ touch LCD featuring up to 1,000 nits of brightness. With professional color calibration performed during manufacturing, each screen is set up with 6500K as the default color temperature, and multiple-level color temperature adjustments are available. The screen supports the Rec. 709 color gamut for excellent color rendition. Five selectable 3D LUT presets are available for transferring colors to the monitor.
*The LUT files are stored on a USB-C flash drive which is formatted as FAT32 and can be easily transferred via its USB Type-C interface using UTG.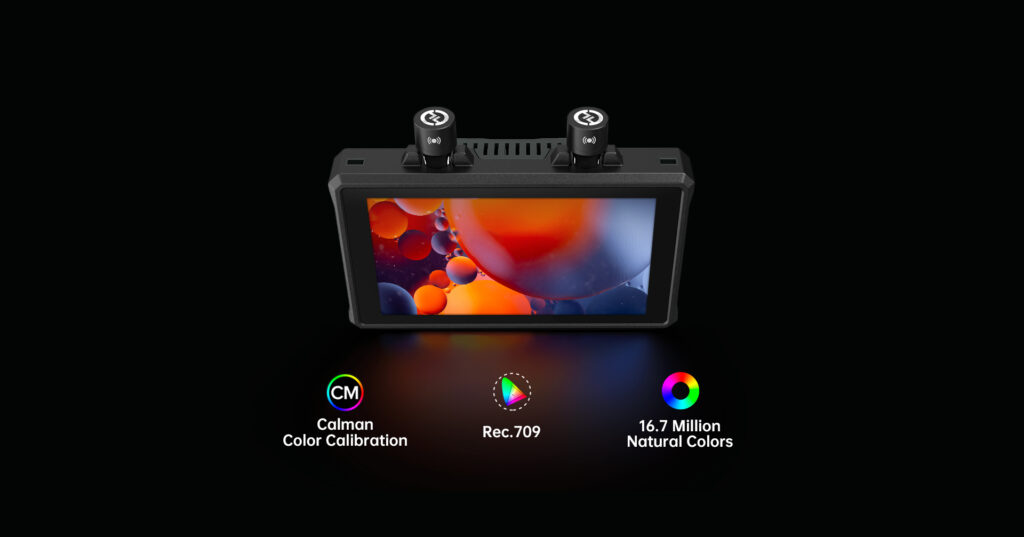 450ft (150m) LOS Range and 0.08s Ultra-low Latency
The Mars M1 achieves an incredible LOS range of 450ft (150m) and ultra-low latency of 0.08s.
*The LOS range of 450ft (150m) is based on interference-free laboratory measurements.
HDMI & SDI Dual Interfaces
The Mars M1 supports 4K/30fps HDMI input and output for expanded connectivity and compatibility. The SDI provides expanded frame rate flexibility for both broadcast and production frame rate (decimal-point frame rate) standards and compatibility through production and postproduction.
Multiple Auxiliary Functions for Preview and Monitoring
The Mars M1 is featured with a variety of auxiliary functions, such as 4x zoom, focus assist, exposure assist, and waveform display, which increases shooting efficiency.
Smart Channel Scan and Selection
Channel assignment options allow for interference-free transmission. A stable connection is possible automatically upon startup. Smart channel scan helps determine which ones are occupied and selectable.
Customized Appearance and Textured Design
The custom-designed capsule antennas spare you the time spent on repeated disassembly. The Mars M1 body shell is highly impact-resistant with a frosted texture and weighs a mere 13.5 oz. (380g).
Take a closer look?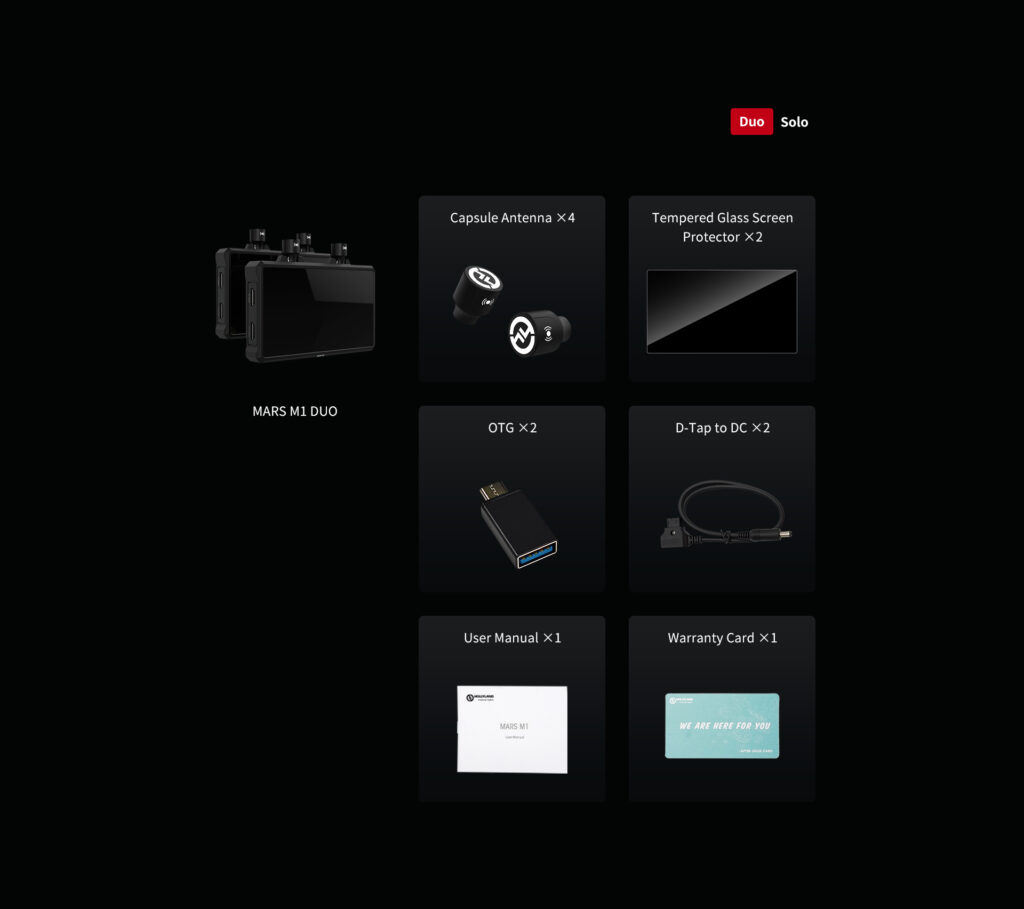 Multiple Power Supply Options
The Mars M1 supports a wide range of DC power options—6V to 16V, NP-F batteries, USB Type-C chargers, and batteries with a D-Tap interface.
Optional Accessories for More Application Scenarios
The Mars M1 optional accessories are designed to enhance your shooting experience. The rosewood handle supports a one-handed grip. The wristband and halter strap allow you to hold the monitor with one hand and also secure it around your shoulder. The lens hood option greatly enhances the color saturation and lens protection.